If you have just submitted the online application form, your first task is to check IGNOU admission status 2023 July.
As we know, Indira Gandhi National Open University is the most popular in distance education and provides courses in different field his enrollment is over 3.8 million.
In the last January 2023 session, the total number of student is 206304.
How to check IGNOU admission status 2023 (fresh application)
Checking online admission status of IGNOU is quite easy. You will require only username and password, and you will get an application details within a minute.
so lets check the below process.
At first you have to open the official website.
You need to click on the "Fresh Admission" option under the register online menu.
Enter your Registered Username and password in the Samarth portal.
Click on the "Login" button to find your form status.
Go to the my applications menu.
Here you will see the application status.
Contact the helpline number if your application has not been approved yet. After getting approval of registration, you need to download your ID card using the enrolment number.
Notes: Make sure you don't have any errors on the portal. If you find any discrepancy, move to the admission Discrepancy menu and resolve the error.
How to check the IGNOU registration status 2023?
Do you know how to check registration details?
The student management system is one of the best portal developed by Indira Gandhi National Open University for it's learner to find the following details.
IGNOU student status
Validity
Subject code,
Study centre code, etc.
Now the question is how we can check IGNOU registration details
Follow the below steps to get your student registration details
Enter enrollment No and select the program code.
Enter the Verification Code
Click on the submit button.
Your IGNOU admission status 2023 details will be available on the next page.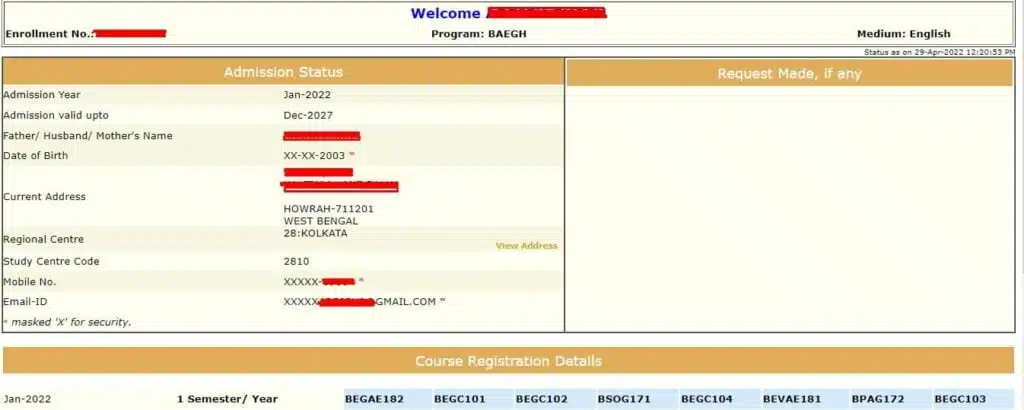 I know you have another question which is mentioned below.
While checking my details, I am getting error.
"Enrollment No.123456789 and Program BAG not found. Kindly contact the concerned Regional Centre/Student Registration Division (SRD), if registered."
For the fresh leaner, whose admission is just confirmed, cannot check registration status because it takes some time for the record to updated in registration details portal. So you can check your student profile again after a few days.
5 Reasons IGNOU admission status 2023 not confirmed.
As we mentioned earlier total number of enrolment status crossed over 3.8 million,
Do you know last five years, over 1.5 lakh students are taking admission in every session? such a massive database they have.
In a huge amount of learner every year, some of the student get trouble while confirming IGNOU admission details.
I know you must be thinking about fresh admission status.
Sometimes you receive discrepancies because of university guidelines; if you ignore, you may face a problem.
By checking the reasons below, let's find out why your IGNOU admission status 2023 July session is not confirmed?
Online result copy
An online copy of the result is not valid. You get an error on the dashboard when you upload a net copy result. You can get digital marksheet from the DIGILOCKER if you don't have.
Fake board mark sheet
Don't upload fake or non-recognized board documents. Else they will reject your application.
You can find here the list of recognized boards.
Experience certificate
Some courses are required additional documents which is an experience certificate, without uploading this you cannot apply.
Note: Experience certificate is not required in all courses.
Passing subjects
I received a call last month from a new candidate. He informs me; university cancelled my admission form?
I checked his documents. He was from the ISC board and informed him he had passed only four papers and a minimum of five passing subjects required to apply for a degree course.
Don't upload the mark sheet if you passed only four subjects
If you have completed only four subjects and the previous board has issued your Marksheet, you can apply for the remaining subjects from the NIOS board.
Last but not least
Provisional certificate
A provisional / original degree certificate is required for master's degree , so if you don't have that one, you can submit a college leaving certificate, else you may get an discrepancy on portal and your IGNOU admission status will not confirm.
Check this video:
Feature of registration status page
Registration status checking page is a one stop shop where you can access various tools.
It has a unique link which allows you to find grade card details, assignments, projects, practical, examination marks in a single click.
Below we have mention top 10 useful link for candidate which are available on the IGNOU registration details portal.
Grade Card
Term end Result
Study Material
Hall ticket
Assignment submission status
Exam form submission status
Grievances
Previous year's question paper
Assignment Question
Re-Registration
How to reset user Id and password
I know you must have some question i.e. I forget the user id and password. How can I recover my credential?
Don't worry about the login credentials.
Follow the steps to reset the username and password.
Follow the below step to reset IGNOU username and password
Open the Samarth admission login page.
Click on forgot username
Type your control no and hit the submit option.
Enter your OTP and New Username
Click on the submit button.
You can follow the same process to reset the password, just enter the username and OTP and click the submit button.
How to check IGNOU admission status by control number
Checking the IGNOU admission status by the control number option is no longer available in Samarth portal 2023. You need a username and password to see the details, it will be helpful if you forget the credential.
I know you must be thinking about, Can we check the IGNOU admission registration status by name and DOB?
No, currently, this option is not available on the Samarth portal. You need a valid credential while verifying your registration details.
My experience
Students who apply for a master's course face difficulties in IGNOU admission status 2023. They receive discrepancies in the online portal.
Do you know why it happens?
Here is a sample email.
My admission status 2023 is showing pending. I removed the discrepancy, but every time showing a new error. Can you please help me?
I asked for his details and saw that the documents needed to be completed. The master's degree course required some essential documents.
Graduation mark sheet
Original certificate / Degree certificate/ College leaving certificate
But he had uploaded only the mark sheet of graduation.
I advised him to upload a college leaving certificate from the institution where you studied.
If your institution takes a long time to provide the original / degree certificate. You can ask for a college leaving certificate.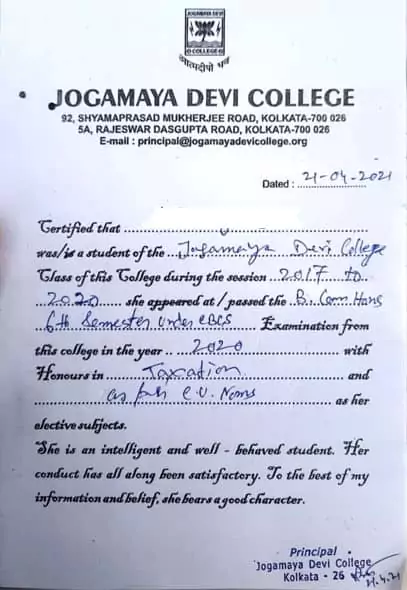 After uploading all the documents, official management will approve your IGNOU fresh admission status.
IGNOU admission cancellation process
Why anyone select cancellation of course?
Each student's decision to cancel a course may be different, but we have mentioned some of the most common issues.
Change of interest
Students may realize that the course material or subject doesn't align with their interests or future career goals.
Personal issues
Unexpected personal issues like health problems, financial difficulties, or family emergencies may arise, making it difficult for students to continue with the course.
Better alternatives
They might come across other courses or opportunities that seem more beneficial or relevant to their academic or career aspirations.
Sometime they find the better opportunities that seem more helpful to their career.
How to cancel the IGNOU Admission Form and get a refund?
If you are searching how to cancel admission in IGNOU, you need to follow the steps below:
Visit the official website of the Samarth portal
Enter username and password.
Click on login
Click on my application menu
On the next page, click on the Cancel option.
They will process the cancellation and then credit the refund (if applicable) to your bank account within a few working days.
It is important to cancel your application before the last date to avoid any penalty or additional charges.
Will I get my money back if I cancel my admission in IGNOU?
If a candidate want to apply for cancellation of application form and refund of fee, the refund request will be considered as per the university policy.
How much does it cost to cancel admission in IGNOU?
Before approval of admission: Full refunded.
After approval
Within 15 days of approval: course Fee refunded after deduction of 500
Within 16-90 days of admission approval: Programme Fee paid shall be refunded after deduction of Rs.1000.
After 90 days of confirmation: No refund, for more information, check the Common Prospectus.
Note: I recommend you visit the official website for more information about the refund policy of 2023.
What is enrollment number in IGNOU?
The enrollment number is a unique identification number assigned to each student who enrolls in a university , it is 9 to 10 digits code. It helps as a reference and ID proof throughout a learners academic journey.
You can get it easily by login into an online Samarth admission portal.
After getting it you can perform the various activity:
Download ID card
Study material dispatch status
Verify assignment marks
Analyze grade card and many more.
What is control number in IGNOU?
IGNOU control number is an 11-digit unique ID provided by the university to individual students after paying online admission fees and examination fees.
It is used to identify the student data in the system.
Previously, we used to find IGNOU admission status by control number, but now this facility is unavailable in the new Samarth portal.
What is the full form of IGNOU university.
The full form of IGNOU is Indira Gandhi National Open University, which is run by the government of India, under the ministry of education, it providing various courses in different field across the country.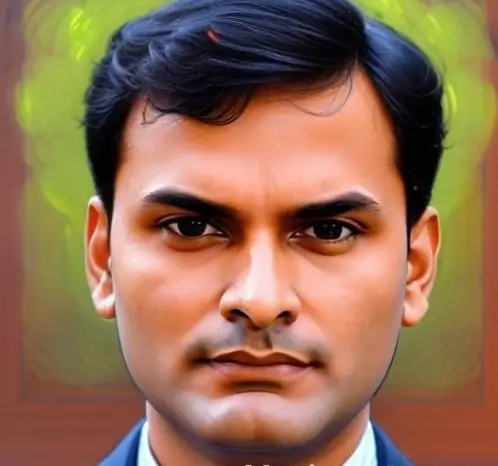 I'm Niraj Bari. I've been helping IGNOU students for over 13 years. I have completed my course from IGNOU University and faced so many challenges, and that's why I started this website—to help students who are having a tough time with distance education.