IGNOU distance education in UAE: IGNOU distance education university India is well-known for its flexible and accessible education system., providing support not only to students in India but also to foreign candidates. 
In the United Arab Emirates (UAE), several institutes have partnered with Indira Gandhi National Open University to provide admission opportunities for international learners.
In this article, we will explore IGNOU distance education in UAE, and highlight the opportunities they offer to candidates.
IGNOU distance education in UAE course
MBA courses from distance education in Dubai are very popular because they offer flexibility in terms of scheduling and location.
This is particularly appealing to working professionals in Dubai who may have busy schedules and cannot attend traditional on-campus classes.
IGNOU MCOM & MBA from distance education course admission is increasing day by day.
IGNOU UAE (Dubai) partner institute list
Unlock your education opportunities with IGNOU distance learning in the UAE.
Wisdom Educational Consultant, Abu Dhabi, UAE
Wisdom Educational Consultant, in Abu Dhabi, is one of the leading institutions facilitating IGNOU admissions for international students in the UAE.
They provide a seamless application process, making it easier for learners to enroll in distance education in Dubai.
Whether you are interested in pursuing a degree, diploma, or certificate course, Wisdom Educational Consultant can guide you through the admission process.
They offer assistance with documentation, fees, and course selection, ensuring that international students have a smooth transition into the open university ecosystem.
Al Hikma Education Institution, Sharjah, UAE
It is another reputable institute that collaborates with Indira Gandhi National Open University to offer educational opportunities for international students. 
Their dedicated staff is well-versed in admission requirements and can help foreign students navigate the application process effectively.
Al Hikma Education Institution offers a range of support services, including counseling and academic guidance, to ensure that students make informed decisions about their education at university.
Emirates Professional Training Institute, Sharjah, UAE
Emirates Professional Training Institute, based in Sharjah, stands as a valuable resource for international students seeking IGNOU admission to the UAE.
They facilitate admissions for a wide range of correspondence programs, catering to diverse academic interests and career goals.
The institute is committed to making the admission process convenient and hassle-free. Additionally, they offer information on program details, study materials, and examination schedules, enabling foreign students to excel in their courses.
Benefits of Pursuing IGNOU distance education in UAE
Accessibility: As we know IGNOU is the best distance education university in Dubai allows students in the UAE to pursue their education while balancing work, family, and other commitments.
Quality Education: Indira Gandhi National Open University is known for its high-quality study materials and experienced faculty, ensuring that foreign learners receive a world-class education.
Cost-Effective: Pursuing IGNOU programs in the UAE can be cost-effective compared to studying abroad in India, thanks to reduced travel and living expenses.
Flexibility: University offers a wide range of programs, allowing foreign students to choose courses that align with their academic and career goals.
Conclusion
The partnership between IGNOU distance education India and institutes like Wisdom Educational Consultant, Al Hikma Education Institution, and Emirates Professional Training Institute in the UAE opens doors for international learners to access quality education from one of India's premier universities.
These institutions play a vital role in simplifying the admission process, providing guidance, and supporting students throughout their academic journey with open university.
Aspiring international candidates in the UAE can take advantage of these opportunities to further their education and career prospects.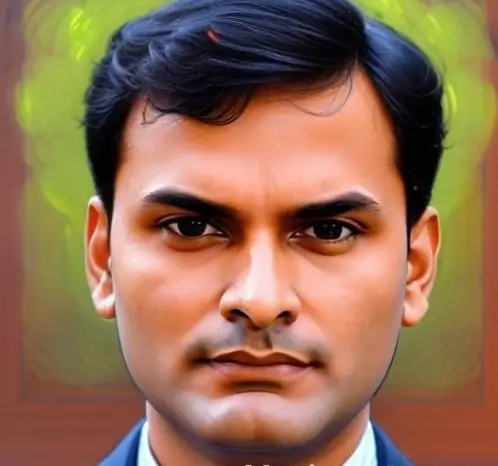 I'm Niraj Bari. I've been helping IGNOU students for over 13 years. I have completed my course from IGNOU University and faced so many challenges, and that's why I started this website—to help students who are having a tough time with distance education.